Works Discographies Publications and Links Events Biography News Photos Feedback Home
Birmingham Conservatoire Birthday Tribute
In a thrilling McCabe Birthday tribute (April 28th 2014), a magisterial performance of McCabe's Tenebrae for piano, by Mark Bebbington, capped a series of sparkling individual performances of McCabe and other works, by piano students at the Birmingham Conservatoire, demonstrating the high standards at their piano department. A thoughtfully constructed programme included not only Tenebrae, and other piano works performed by the student pianists, but also works by composers championed by McCabe, such as Haydn and Ireland (his Sonatine). In a particularly thoughtful touch, Tenebrae was preceded by Liszt's La Lugubre Gondola, again brilliantly performed by Bebbington.
As with the magnificent RNCM / Manchester University / Chethams tribute earlier in the year, it would be invidious to pick out individual performances from the committed and technically assured students, who showed a sure grasp of all the music in the concert, and were delightful to meet afterwards. It was also delightful to meet old friends there, including fellow composers, and members of the former Birmingham Chamber Music Society.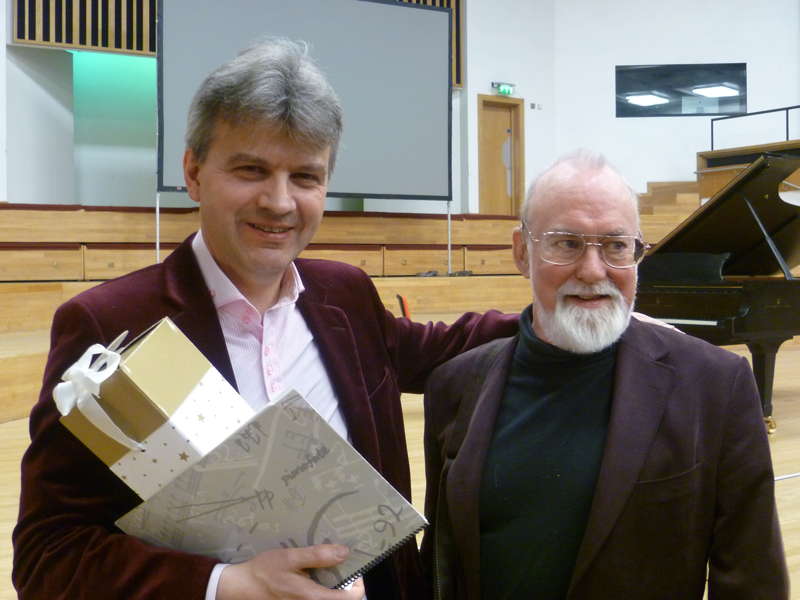 Works Discographies Publications and Links Events Biography News Photos Feedback Home
Site design and content copyright © 1997-2017 John McCabe Estate, all rights reserved.