Grieg Society Record of the Year
Grieg Society Record of the Year


Grieg Society Record of the Year
The Grieg Society of Great Britain has selected the reissue on SOMM Records (SOMM 0154) of John McCabe's recording of Grieg's Slåtter (Norwegian Peasant Dances) Op 72 and Stimmungen, Op 73 as their Record of the Year.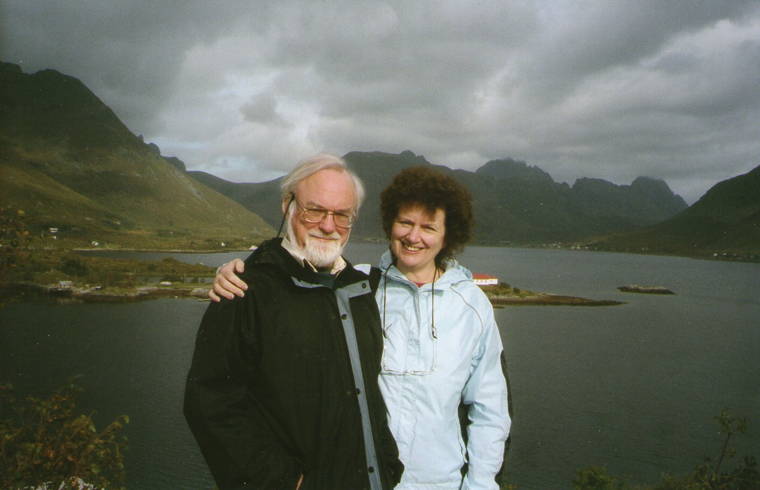 Monica and John McCabe visiting the Lofoten Islands. Photo © 2010 Gillian McCabe
The Award will be made to Monica McCabe, wife of the late composer and pianist, at a reception hosted by the Norwegian Ambassador, at the Ambassador's Residence, on October 20th 2016.