Hertfordshire Music Festival 2017
Hertfordshire Music Festival 2017


Hertfordshire Music Festival 2017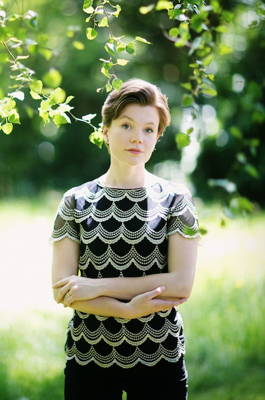 Clare Hammond. Photo © Julie Kim
The brand-new Hertfordshire Music Festival (June 9-11th 2017), based around Haydn's time spent in Hertford, got off to a wonderful start on its first complete outing. (There was a preliminary event in 2016.) The brainchild of conductor Tom Hammond and composer James Francis Brown, with the aid of many local volunteers, the Festival presented concerts of the highest artistic quality, with leading musicians. I was present only at the evening recital by pianist Clare Hammond, and the closing concert by the Carducci Quartet, but have heard that other concerts were also outstanding, including by such artists as Emma Kirkby, Sarah-Jane Bradley and John Lenehan.
The Carducci Quartet concert included the premiere of Matthew Taylor's witty and brilliantly written Eighth Quartet. Clare Hammond, in a scintillating recital, including wonderful Schubert and Stravinsky, performed not only Haydn's scarily demanding little Fantasia in C, but also a set of Haydn Fantasies for John McCabe, which were commissioned by the Presteigne Festival in 2009, as a tribute to his 70th birthday. The seven composers involved, all Presteigne regulars, were James Francis Brown, Peter Fribbins, John Hawkins, David Matthews, Alan Mills, Matthew Taylor and Hugh Wood.
Not least of the joys of the Festival were the festival refreshments, of outstanding quality, provided by a local, charitable training organisation, Mudlarks Garden Café.
© Monica McCabe 2017