Hertfordshire Music Festival 2019
Hertfordshire Music Festival 2019


Hertfordshire Music Festival 2019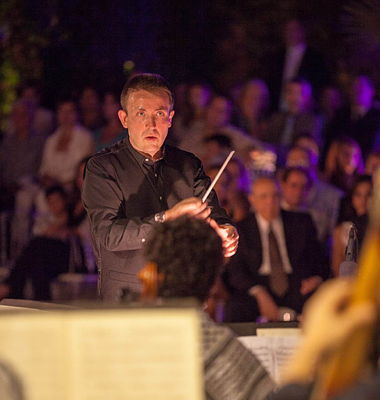 Tom Hammond
The star of this year's Hertfordshire Music Festival (2019) is cellist Stephen Isserlis, and the emphasis is on Haydn, who stayed near Hertford during his England visits. A number of younger British composers are also featured.
This year the orchestral concerts will feature the Orchestra of the Swan, conducted by Artistic Director of the festival, Tom Hammond, and the opening concert will begin with Red Leaves by John McCabe. The work was inspired by an autumnal train journey taken by him through New England. The remainder of the programme consists of Haydn's Cello Concerto in C, and the Adagio cantabile from Haydn's Symphony No. 13, concluding with Stravinsky's Apollon musagète. Other stars taking part in the festival include the Carducci Quartet, the Eblana String Trio, pianist Clare Hammond, and Richard Sissons.
The festival runs from Thursday June 13th to Sunday June 23rd, and the opening concert is at All Saints Church, Hertford, beginning at 7.30pm.