McCabe New CDs and Reissues 2009
McCabe New CDs and Reissues 2009


McCabe New CDs and Reissues 2009
John McCabe's 70th birthday year 2009 has seen a number of recordings or performances reissued on CD, or released for the first time. Several appear in series labelled Historic.
London Philharmonic Orchestra
The London Philharmonic Orchestra's own label has released a CD in their Historic Reissues series of performances of Concerto for Orchestra and The Chagall Windows, plus Malcolm Arnold's Philharmonic Concerto. The McCabe Concerto, conducted by Sir Georg Solti, is, like the Arnold, the world première performance.

Reviews have been enthusiastic:
"[Concerto] Solti's world première performance...remains a scintillating interpretation which deservedly drew sustained critical plaudits at the time...[it] sounds as fresh as when it was unveiled...[Chagall Windows] the orchestra audibly relish its brilliant textures; no wonder they took it on board as a repertory piece. This is an essential disc for lovers of British music and is very strongly recommended"
Guy Rickards, Gramophone, May 2009
"...these are three superbly effective display pieces for large orchestra, and they receive stunningly flamboyant accounts with the LPO, Bernard Haitink and Georg Solti all on top form...The brilliance of both composers' instrumental scoring is matched by the sheer brilliance of the LPO's playing, and collectors of Haitink and Solti should certainly hear them"
Calum MacDonald, BBC Music Magazine, March 2009
Concerto for Orchestra: world première 10th February 1983, Royal Festival Hall, London - London Philharmonic Orchestra / Sir Georg Solti
The Chagall Windows: 30th November 1975, Royal Festival Hall, London -
London Philharmonic Orchestra / Bernard Haitink

CD catalogue number: LPO - 0023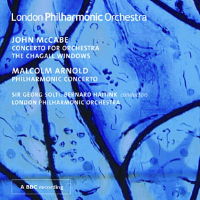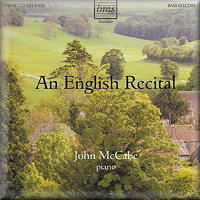 British Music Society Reissue of Solo Piano Recital
In its Historic Series, The British Music Society has reissued, for the first time on CD, piano recordings from 1968 and 1972. The CD includes all the material from McCabe's recital disc Pastorale, recorded in 1972 and released on LP by Decca, plus two other items. The repertoire for the former is:
Vaughan Williams
The Lake in the Mountains
Hymn-tune Prelude on 'Song 13' by Orlando Gibbons
Suite of Six Short Pieces
Holst
Two Pieces: Nocturne; Jig
Two Northumbrian Folktunes
Ireland
Sonatina
Bax
Sonata No 4: Allegretto quasi Andante
Warlock
Five Folk-song Preludes
Moeran
Bank Holiday


The additional items are:

Britten
Night Piece (Notturno)
[recorded 1968 and reissued by kind permission of EMI Records]
Joubert
Dance Suite
[recorded 1972 and first issued by Pearl Records]
"This beautifully produced release is a timely tribute to John McCabe on his 70th birthday and a well-deserved homage to his unflagging dedication to British music."
Hubert Culot, BMS News, June 2009
Catalogue number: British Music Society BMS103CDH
EMI Reissues McCabe's First Recording
In 1967 John McCabe recorded a selection of 13 Songs by Charles Ives, with the famous American soprano Marni Nixon, for a Pye LP. This was his first commercial recording, and in 2008 EMI, who now own the Pye catalogue, decided to reissue this recording in their series. It is programmed with a collection of Orchestral Sets and other works for orchestra, performed by Ensemble Modern, conducted by Ingo Metzmacher. It is particularly appropriate for this to be reissued in view of McCabe's long involvement with, and championship of, American music.
The 13 Ives songs are: The Greatest Man, At the River, Ann Street, Christmas Carol, From 'The Swimmers', West London, Soliloquy, Charlie Rutlage, Side Show, The Cage, Farewell to Land, and General William Booth Enters into Heaven.
Catalogue number: EMI 50999 2 06631 2 4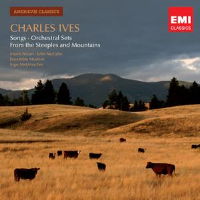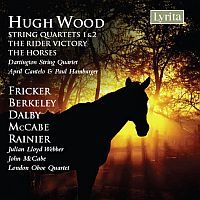 Lyrita Reissues Cello Recital Disc
Lyrita have reissued a recital disc by Julian Lloyd Webber (cello) and John McCabe (piano), recorded for L'Oiseau Lyre in 1977 - this is its first appearance on CD. The repertoire consists of McCabe's Partita for Solo Cello plus three works for cello and piano:
Lennox Berkeley's Duo, Op 81, No 1
Peter Racine Fricker's Sonata, Op 28, and
Martin Dalby's Variations (1966)
This 2-CD set also includes four works by Hugh Wood, from Argo LP recordings of 1974, the String Quartets Nos 1 and 2, and two song-cycles: The Horses and The Rider Victory. The disc is completed with two works by Priaulx Rainier, also from British Council recordings of the 1970s: Quanta, her oboe quartet work, and the String Trio.
CD catalogue number: Lyrita SRCD.304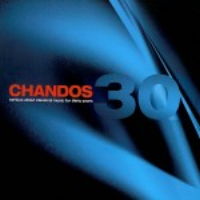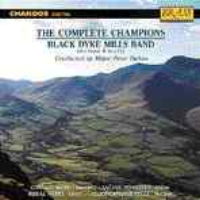 Chandos 30th Anniversary Boxed Set
Celebrating the 30th Anniversary of their wide-ranging and exciting catalogue, Chandos Records have released a 30-CD boxed set Milestones, with reissues of some of their most outstanding discs. Included is the album The Complete Champions
from Black Dyke Mills Band and their conductor Major Peter Parkes, following on their triumph in the 1985 National Brass Band Championships, and the programme includes Cloudcatcher Fells, McCabe's test piece on that occasion, now a standard repertoire work. This disc formed part of Chandos's series Chandos Brass:
"[represented] by the Black Dyke Mills Band's dazzling "The Complete Champions" (with John McCabe's wondrous Cloudcatcher Fells the plum)."
Andrew Achenbach, Gramophone, May 2009
This set of 30 CDs is available for the price of 3!
Catalogue number: Chandos ANN10030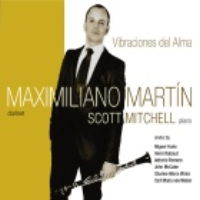 New Recording of 3 Pieces for Clarinet and Piano
Since their première at the 1964 Cheltenham Festival, John McCabe's Three Pieces for Clarinet and Piano have firmly established themselves in the clarinet repertoire – the second, Improvisation (Bossa Nova), in particular has become a favourite encore and examination piece. A new recording has been released on Linn Records, performed by clarinettist Maximiliano Martín, with Scott Mitchell (piano).

The CD is entitled Vibraciones del Alma (Vibrations of the Soul), the title of the first piece on the disc, by Miguel Yuste, and the programme also includes Weber's Grand Duo Concertant, Op 48, and music by Rabaud, Antonio Romero and Widor.

Catalogue number: Linn Records CKD 331